Direct Downlink

To Mission Critical Data
Leverage unhindered access and high-frequency collection to see everything
Effectively Plan Missions


Valuable insights and advanced dataset for more informed decision making 
Accurate iditification through 15 cm VHR and intelligent detection tools
Very High Resolution satellite imagery provides unparalleled access to critical locations around the globe. European Space Imaging directly tasks the Maxar WorldView and Satellegic Aleph-1 constellations to provide rapid delivery of 15 cm – 99 cm resolution multispectral imagery allowing commanders to have a full view during the planning, execution and assessment of any mission.
In addition imagery and elevation data, we carry the world's best suite of GEOINT and IMINT applications for big-data management, in-field image streaming, rapid mapping and AI assisted equipment detection and identification.
a suite of solutions ranging from enhanced image clarity to AI assisted identification
Read about sensor capabilities and the solutions that are impacting defense and intelligence missions around the globe.
GEOSPACE & HELP4i
FROM GEO4i
Geo4i's GeoSpace is a dedicated GEOINT & IMINT platform for processing and analysing geospatial imagery and Big Data. The platform is NATO STANAG 3596 compliant featuring automated detection workflows and other value-added tools that allows for reporting and analysis.
Help4i is a stand-alone or integrated tool that provides accurate, intuitive and easy to understand identification of civilian and military equipment with more than 6,000 items registered in the GeoSpace platform.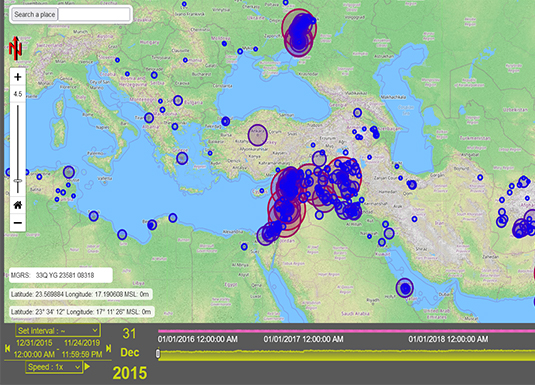 The AI Chain from Geo4i is a GEOINT & IMINT API environment for the automatic detection of generic objects in satellite images. The product can be integrated into GeoSpace and is based on TensorFlow, tailored to fit D&I needs.
The training set is generated by the user's imagery and the product can be deployed within the customers secured infrastructure.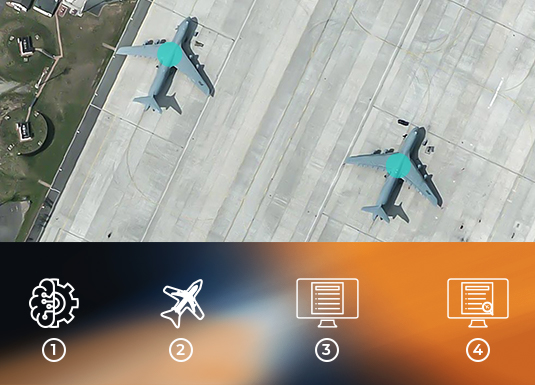 European Space Imaging provides the highest resolution satellite imagery commercially available. Imagery with this level of clarity allows analysts to see vehicles types, personnel activities, individual plants and building/infrastructure construction details. It's perfect for:
Identifying vehicles
Monitoring Critical Infrastructure
Small Feature Identification
Mission Mapping
Locating Combatants
Damage Analysis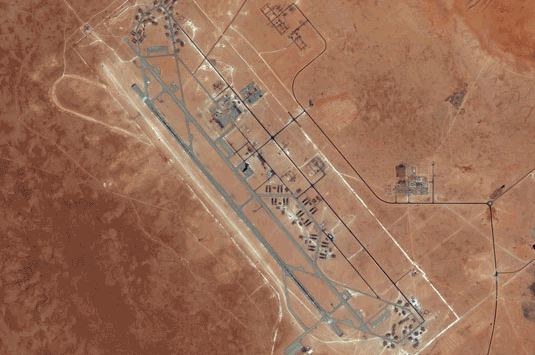 We have access to hundreds hundreds of multispectral and hyperspectral band combinations – allowing you to see more of what is actually happening on the ground. Multispectral imagery can assist in vehicle/building camouflage inspection, synthetic material identification, vegetation health analysis and water depth assessment. Short-wave infrared (SWIR) imagery can even see through smoke, detect heat and identify geological minerals.
This has endless applications in mission planning and damage evaluation scenarios.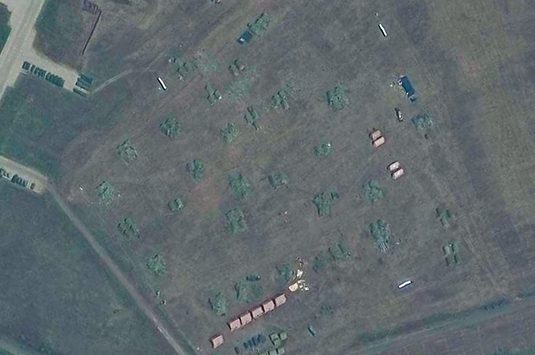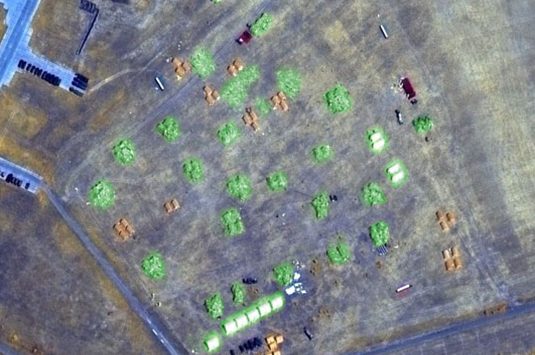 3D models of operational environments aid in mission preparation, allowing key questions to be answered such as: Does our equipment fit down this street? Can a helicopter land on that building? What is the line of sight from that specific location?
European Space Imaging in partnership with GAF AG utilises VHR satellite imagery to capture and deliver rapidly generated 3D models of any critical area of interest.
Marine vessel surveillance is crucial for maritime safety and environmental protection. When a ship has stopped transmitting an AIS location signal, it could be for a number of suspicious reasons.
When an organisation needs to locate or confirm the identity of a vessel at sea, tipping and cueing services and vessel detection software are the essential tools. Ships can be located in large areas of ocean using Synthetic-aperture Radar (SAR) satellite data and then carefully analysed used VHR optical satellite data to determine details such as vessel type, accurate measurements and identifying features.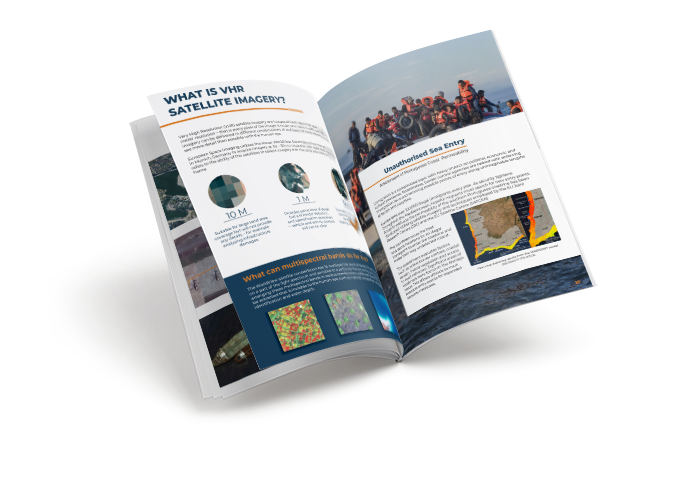 Download the Latest Edition of INCITE
From Sensor To Soldier: How Satellite Imagery Transforms Intelligence, Surveillance & Reconnaissance
The definitive guide to acquiring and using satellite imagery in the defence and intelligence industry.
As forest fires tear through multiple nations around the Mediterranean Sea, European Space Imaging (EUSI)
Read More »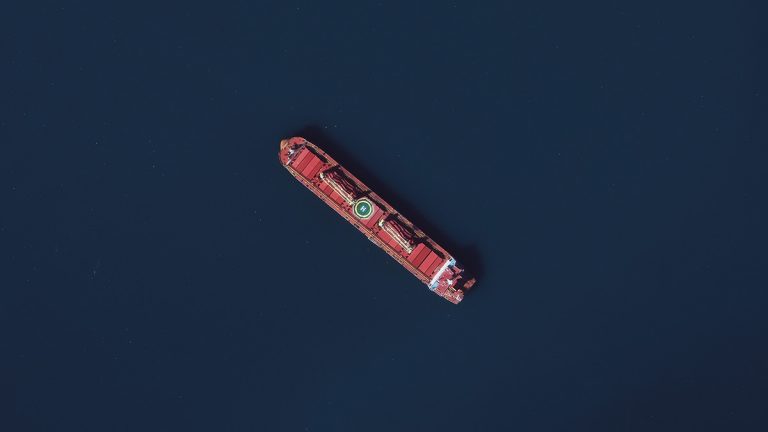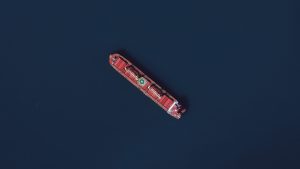 The European Maritime Safety Agency (EMSA) has awarded European Space Imaging (EUSI) and Airbus a
Read More »
WorldView satellites and full sensor capacity offering from European Space Imaging.
Read More »