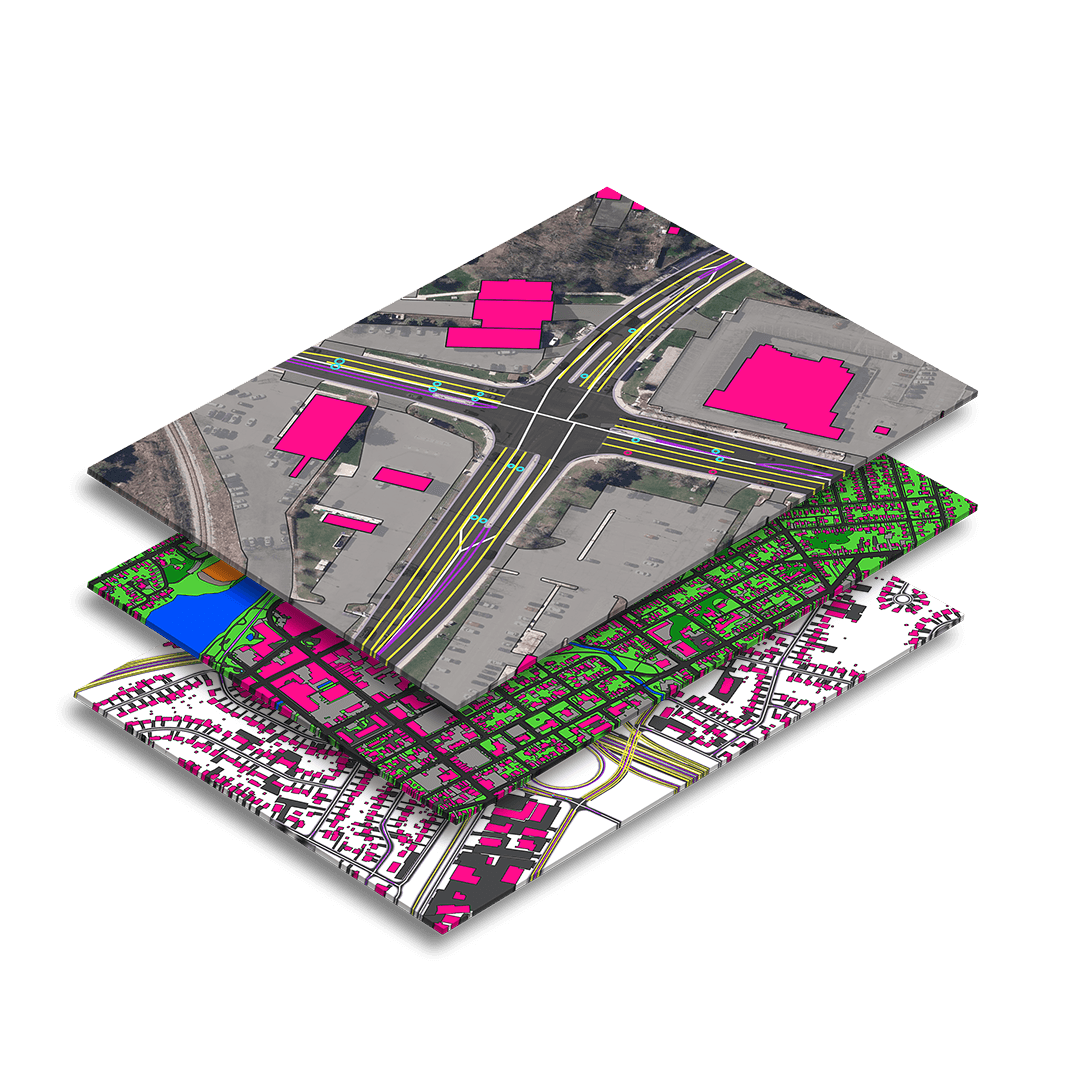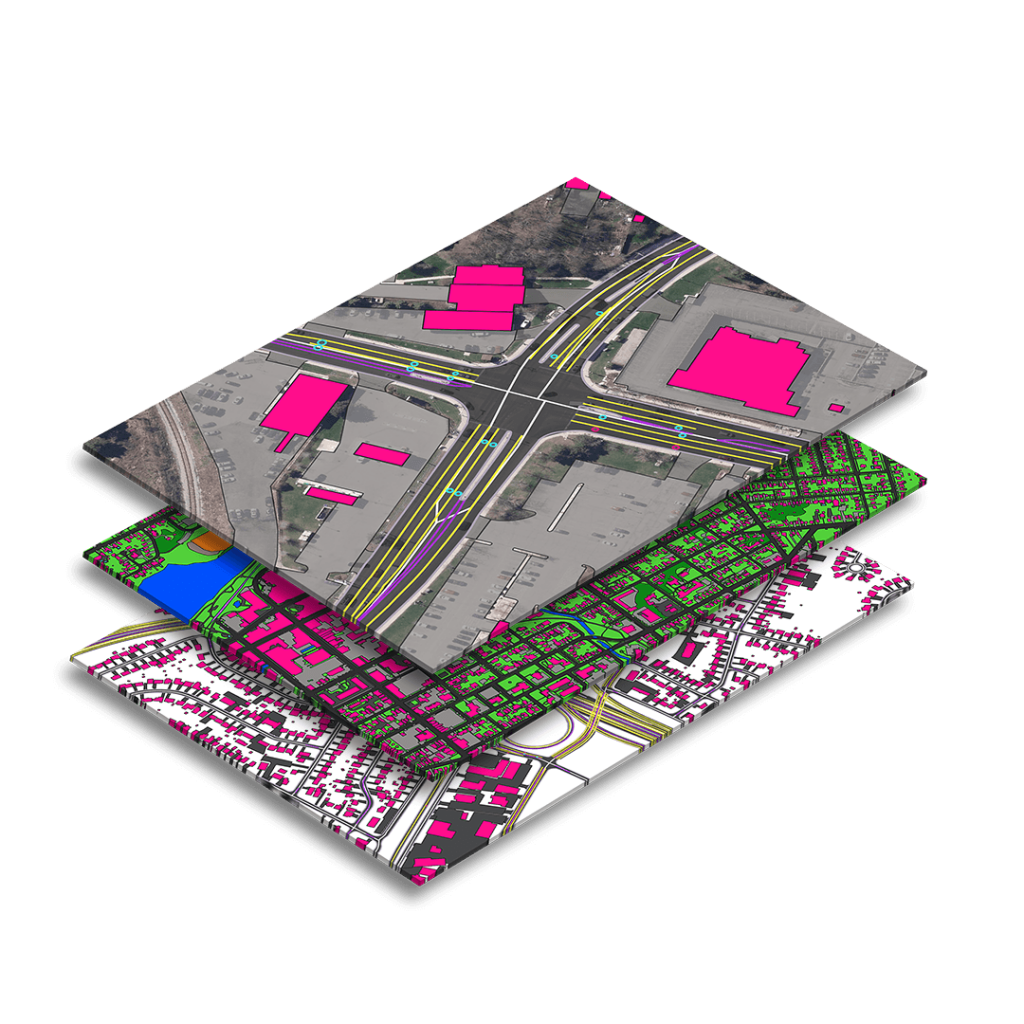 Vital for infrastructure, transportation and emergency response applications, our advanced  mapping solutions mean you spend less time making maps and more time making progress. Our imagery, expertise, partnerships and custom solutions offer the best options for mapping projects requiring speed, accuracy and scalability.
Leverage valuable insights
Our mapping solutions let you spend less time creating maps and more time doing analysis 
Not only the highest resolution imagery, but the most locationally accurate as well
Custom tailored solutions for country wide mapping at Very High Resolution
Ecopia GFX
By European Space Imaging
Ecopia Global Feature Extraction (GFX) Powered by European Space Imaging is a unique partnership that utilises the freshest, highest quality satellite imagery along with the most advanced artificial intelligence from Ecopia.AI (Ecopia) to offer accurate geospatial feature extraction at continent-wide scale. The product comes with up to 13 core features eligible for extraction, so users can receive comprehensive land cover maps with zero in-house GIS work.
The resulting vector maps are delivered as easy-to-use shapefiles, enabling users to focus on necessary analytics rather than time consuming map making.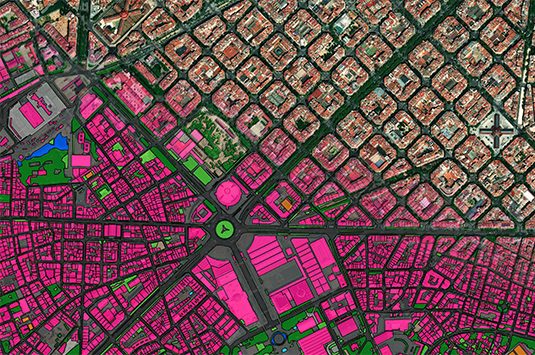 We offer not only the highest quality imagery for detection of road lines, but also mapping products specifically tailored for road feature mapping and autonomous driving navigation.
The advantages are clear:
True 30 cm imagery and 15 cm HD imagery allow road lines and traffic features to be easily identified.
Satellites provide scalability at relative ease compared to aerial options.
Automated feature extraction details not only streets, but driveways, parking lots, railroads and sidewalks.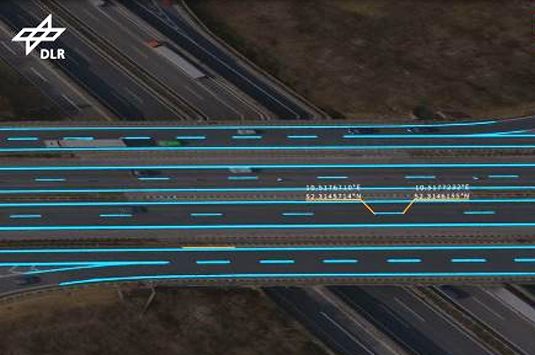 Want To Try Before You Buy?
Download free samples to see the quality for yourself and how it fits into your workflow.
The 3D revolution is upon us and European Space Imaging has teamed up with top innovators in elevation data to provide our users with the fastest, most accurate and visually detailed models.
Digital Elevation Models (DEM) allow users to make quantitative and holistic analysis across every industry – answering questions such as:
How tall is this vegetation?
Where will flood waters settle in this city?
Where can we land a helicopter?
Will nearby buildings block sun to these solar panels?
Is there a direct line-of-sight between points A and B?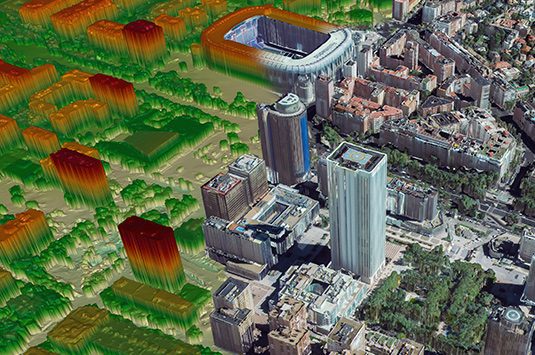 European Space Imaging has worked with EU-funded emergency response and mapping services for over 17 years. We are the only European provider to offer True 30 cm resolution imagery. This benefit paired with our unique ability to accept emergency orders 24/7 and deliver within 30 minutes of collection positions us as the leader in space-based natural disaster and humanitarian crisis monitoring in Europe.
Access to high quality imagery and maps in the hours immediately following a disaster give first responders the highest probability of saving lives and mitigating damages.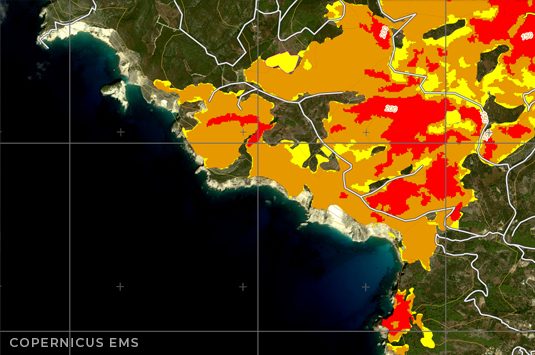 Don't See What You're Looking For?
Let's discuss a custom solution for your project.