SpaceWatch Global Interviews Adrian Zevenbergen
SpaceWatch.Global's Torsten Kriening had the chance to speak with Managing Director Adrian Zevenbergen at SpaceTechExpo Europe in Bremen about the company's business, the earth observation market and the future of that sector.
Can you tell us about European Space Imaging and what you guys are doing?
European Space Imaging is the premier supplier to European organizations and European institutions for very high resolution imagery, in particular True 30 cm (the highest amount of detail commercially available), in the fields of agriculture, security, maritime safety, urban planning and land management. We are focused on a large variety of sectors, delivering not only to public entities but also private companies such as oil & gas or mining companies. In a nutshell, we are the largest supplier of very high resolution satellite imagery to customers in Europe.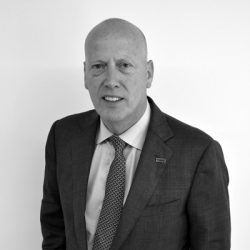 Adrian Zevenbergen, Managing Director at European Space Imaging
It's a huge market. What differentiates your company from other suppliers of satellite images?
Agreed, it is a huge market. I think there are some key differentiators. One is capacity – we have an enormous capacity for the imagery that we can provide, larger than anybody else as we work with Maxar's WorldView very high resolution satellites. We cover Europe on a daily basis and, we have access to all of those satellites. We operate these satellites whenever they fly over Europe, North Africa and CIS, going eastwards as far as Moscow, southwards including Libya and Northwards including Iceland. Another key differentiator is the speed at which we can supply imagery. By operating our own ground station in Munich, we are able to collect imagery and deliver it in some cases within 30 minutes to our key customers. We supply imagery faster than anybody else and in bigger volumes. Another unique selling point is the resolution. The fact that it's 30 centimetres with a near real-time delivery of 30 minutes, provides our customers with enormous advantages. We are flexible and have a dedicated operations team that personally plan the collections. They take into account near real-time weather assessments, up to 15 minutes before the pass, to determine the expected cloud cover in order to get the best image for our customers. Due to this flexibility, we collect about 80% of our imagery completely cloud free, clearly surpassing our competitors who due to automated collection planning, only average approximately 55-60% of cloud free imagery. This result helps build credibility with our customers, as we strive to deliver the best imagery to them.
Do you provide your customers with the raw data, applied analytics or processed images?
I would say 90% of our orders are purely raw imagery, or ortho-rectified imagery, allowing customers to integrate directly the imagery within their Geographic Information System and conduct the analysis themselves. We are also delivering mosaics, Digital Surface Models, and imagery on the cloud. We focus in general on collecting the best image possible with quick delivery, which is typically the key need for most customers – getting the images quickly, getting enough images of their area of interest and ensuring that the image quality is undeniable. Although analysis is not at the centre of what we do, we do provide these services together with our partner DLR for key accounts such as EMSA, the European Maritime Safety Agency, where we can detect the likes of illegal vessels, illegal maritime activities, oil spills etc. In general, our business partners – over 60 in Europe, do the analysis in order to deliver a value-added product, such as a 3D surface model or a map, to the customer. To recap, our focus is primarily on quick and user specific capture and delivery which is very important in itself. If you ask customers what the bottleneck is, it is getting imagery- specifically recent imagery – and getting it on time.
What is the revisiting time for the satellites you use and for the pictures you collect?
All the satellites have a swath range to collect imagery. When they pass over a specific location, like Bremen in north-south direction, they can image east and west about 200- 300 kilometers from Nadir (downward point of reference). The revisit time over exactly the same nadir spot may be two or three weeks for each satellite. However, to shorten these revisit times, we can utilize the agility of the satellite to adjust the collection angle to acquire imagery in order to collect a specific site more frequently. At the moment, we can visit anywhere, any day in Europe, at least once per day. When you combine the satellites together, it's four to five times a day. In the north, for example in Ireland because all the satellites come over, we conditioned maybe 6 times per day, and Libya, as it is far south, up to two times per day.
Going back to our main services, along with the collection of satellite imagery and satellite tasking, we have a range of services that we provide. A significant one is SecureWatch (A Maxar product) which is subscription-based service available via web browser or API that our data is automatically integrated into, and that gives the user a lot of flexibility. They can monitor specific AOI's (areas of interest), they can create daily alerts so that when their area of interest is captured and ingested into the system they are notified. This in turn streamlines processes as customers can download the imagery themselves directly from the platform. It can be integrated with other GIS (Geo Information System) software platforms and all the Maxar catalog along with our data is included. You can use it to create added-value such as building footprints or annotating imagery. It really is a one stop shop for the analysts. We are the European provider of SecureWatch aimed at both the commercial user and the defence and intelligence sector.
Who is your typical client?
We work closely with academia and research institutes like Fraunhofer and, but I would say the military and security sectors account for about 60% of our customers. European security organizations monitoring the outer borders used by refugees, combining both security and humanitarian aid efforts. There is also governmental monitoring, we have an exclusive contract with JRC (Joint Research Center), part of the European Commission, to assist them in implementing their Common Agriculture Policy (CAP) Programme. For the past three years, every week during the growing season, we collect data either randomly or for specific sites and farmers and local organizations in each member state do the checks and controls. We have a unique business model in the sense that we have direct contracts with government agencies, and we also have over 60 resellers across Europe. We have found that when working across different countries and cultures, trust is important and is better established from within the country. Many of our resellers have direct contact with their countries' MOD (Ministry of Defense) as well as private commercial companies due to their established trust from ongoing business relationships. Ultimately the imagery comes from us, but is supplied through the reseller which can provide added-value on top of imagery.
When we talk about high resolution, you mentioned 30 centimetres on average. What bands are we talking about? Is it just the visible spectrum or is it also infrared and hyperspectral?
Yes, that is right. We have discussed the power of 30 cm spatial resolution however we also deliver in 40 cm and 50cm. In terms of spectral capabilities, we don't currently provide hyperspectral however we deliver a lot of multispectral imagery. Our customers mainly order multispectral imagery in 4 or 8 band combination which includes both visible and infrared. WorldView-3 is the outlier, it actually has 16 bands including short wave infrared (SWIR), the most band combinations commercially possible.
What are the limitations today in the observation market?
I think that the limitations are still the capacity of satellites. If we had double the amount of satellites, we could use them probably every day and still not meet the demand for data. That's our biggest limitation – the number of satellites that we operate, which limits our growth. The collection capacity is not sufficient to meet the customer demand in Europe, but this will change. Maxar is launching the WorldView Legion in Q1 2021 and we will have access to Legion satellites through our ground station at the German Aerospace Centre (DLR). So, we will be able to tap into those satellites, which will triple our capacity.
How do you see the current landscape of satellite imagery, with the influx of a number of (new) entrants/players, especially as you are specialized in this very niche segment for over two decades now?
When we started into the sub one metre business, we were the first company in Europe that supplied imagery at that resolution. Then we were the first to start with sub 50 centimetre and now with 30 centimetres, so we have always been at the edge and I believe that is where the bulk of the market is. The majority of the industry needs are very high resolution and very accurate – not only positional accuracy but also resolution accuracy – and that's where the customers are prepared to pay premiums. The lower resolution, where companies like Planet and UrtheCast are for instance, and some Chinese entrants, are now coming into the market. The quality, the positional accuracy and resolution of their products is not where we are; they sell at much lower prices and don't deliver it as quickly as we do, so let's say a lot of security related organizations are prepared to pay a premium for a reliable service; they know when they will get it, they know they will get it very quickly and they know that the accuracy and the resolution is good. There is not much competition for us as we are the only European provider that is able to collect true 30cm imagery. There are instances where arguably there is no option but to use very high resolution imagery especially when lives are at stake. An example being refugee monitoring or, the Corsica vessel when it capsized in the ocean, or even in disaster response cases, satellite imagery at very high resolution is crucial in the cleanup and the response accuracy of the teams. We provide a premium product, and our customers get what they pay for.
Where and how will the satellite imagery market develop?
There is a very rapid trend towards machine learning and artificial intelligence to analyse the images and automatically detect key identifiers. More and more data is expected to be delivered by constellations in the near future, so the end-users are pushing for the development of a technology enabling them to handle and extract relevant information out of huge volumes of data. This is good for us because the potential for data consumption is much bigger. Our plan is to be ready to serve the upcoming new usages thanks to an unprecedented capacity and maintaining the reliability and quality level which have made the reputation of European Space Imaging.
European Space Imaging thanks SpaceWatch.Global for this opportunity to speak about the role that satellite imagery plays in the Earth Observation landscape. To view the original publication, visit SpaceWatch.Global.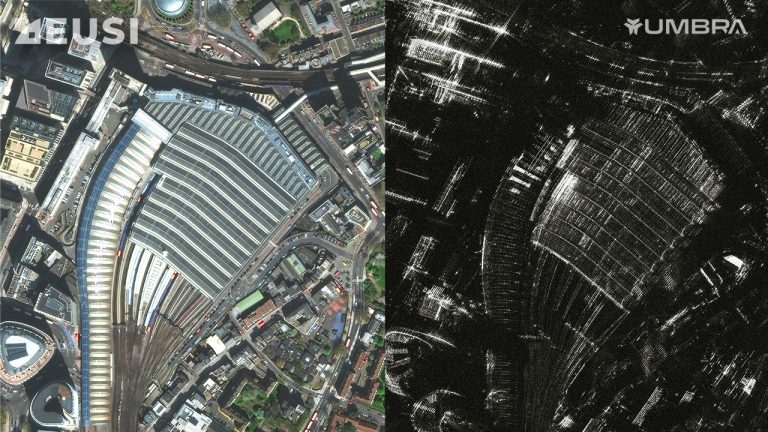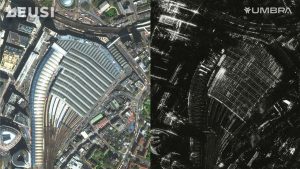 Munich, Germany – European Space Imaging (EUSI), a leading provider of Very High Resolution (VHR) optical satellite imagery, is pleased to announce a strategic partnership
Read More »