Satellite Imagery Protecting Europe's Oceans
The ocean is a precious resource that all Europeans make use of in one way or another. Over 200 million of us live near the sea, and even people who dwell inland benefit from using it for transport, food, or leisure.
Unfortunately, protecting this natural resource is complex and multi-faceted; it must be kept healthy while sustainably supporting the different businesses and individuals who rely on it, and who often have conflicting needs. Additionally, it is under threat from pollution, climate change, flooding, erosion, sea level rise, extreme weather events, and overfishing.
Regulatory agencies mandated to protect the marine environment must monitor it closely, and do so by integrating multiple sources of data. By comparing satellite imagery with vessel traffic reports they can extract the most accurate information possible about the vast, and often remote, marine environment. The International Maritime Organisation (IMO) calls this Maritime Domain Awareneness (MDA), and it is crucial, because when decision-makers understand the situation precisely they are empowered to act quickly and effectively.
Satellite imagery is a core component of maritime monitoring services – it provides a cost-effective method for monitoring even the most remote areas. And compared to aerial or UAV imagery it offers operational simplicity by cutting out the need for air traffic control.
"Optical satellites are one of the most powerful items in the maritime monitoring toolkit," says Dr. Melanie Rankl, Maritime Account Manager at European Space Imaging.
"Medium resolution images, such as the 10 m ones from ESA's Sentinel-2 Mission, are ideal for getting a large area overview of the situation, but a 30 cm image from the WorldView constellation lets you zoom in on a particular area. You can identify individual vessels and whether they are towing full fishing nets or carrying cargo."
In an emergency, new images can be collected very quickly, which is critical for enabling agencies to respond rapidly. These images can then be compared with a very high resolution image that can be obtain from European Space Imaging's archive that stretches back more than 20 years, allowing the user to monitor changes and when they occurred.
"Unfortunately cloud cover can be a real problem when trying to obtain an optical image," says Dr. Rankl, "which is why European Space Imaging monitors the weather situation in real-time as we plan our image collections – it gives us the best chance of collecting a cloud-free image."
European Space Imaging has been supporting long-term EU earth observation services such as CleanSeaNet, and COPERNICUS for over a decade, and is proud to be a European company working towards keeping our oceans clean, healthy, safe, and sustainable.
This article was originally published on March 5 2018 in issue 471 of The Parliament magazine.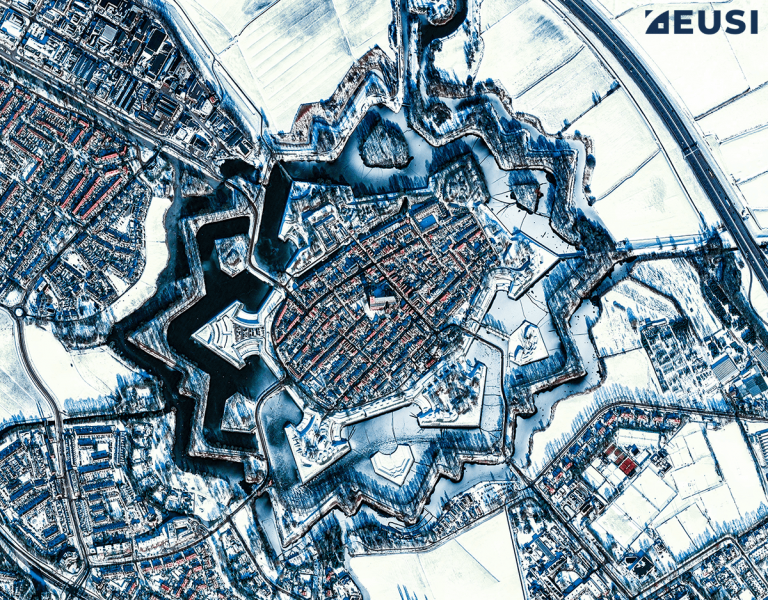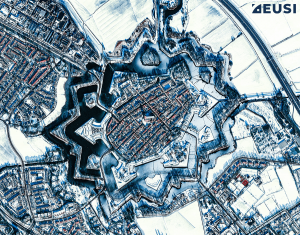 Star forts are not only perfect examples of effective military engineering; they are also beautiful. Let's join us on a fascinating journey through architecture and history – from space. All satellite images in this article were collected by WorldView-3, WorldView-2 or GeoEye-1 at 30–50 cm resolution.
Read More »