How Satellite Imagery Helps Protect UNESCO World Heritage Sites
When the Islamic State (IS) was rumored in the media to have destroyed two cultural heritage sites in Iraq – Hatra and Nimrud – officials could not reach the areas in person to confirm the damage. Instead, archaeologists with experience in the use of satellite remote sensing turned to very high resolution (VHR) imagery supplied by European Space Imaging to safely assess the situation on the ground.
Destruction of Cultural Heritage
While looting of unprotected cultural heritage sites by profit seekers has occurred during recent period of instability in the region, DAI believes IS has been purposely destroying Muslim and non-Muslim shrines and religious buildings to eradicate local religious beliefs and promote their own definitions of culture. In 2015, IS's activities reportedly targeted the ancient cities of Nimrud and Hatra near Mosul in Northern Iraq.
Nimrud was the second great capital of the Assyrian Empire as it expanded across the region. A major tourist attraction until 2003, Nimrud was home to the giant palace of Neo Assyrian King Ashurnasirpal II built in the 9th Century B.C.
Less than 100 kilometers away, the World Heritage Site of Hatra was an incredibly well-preserved fortress city constructed between the 1st century B.C. and 3rd century A.D. Feared even by the Romans, the Parthian people of Hatra built elaborate temples adorned with intricate friezes and stone carvings on their walls.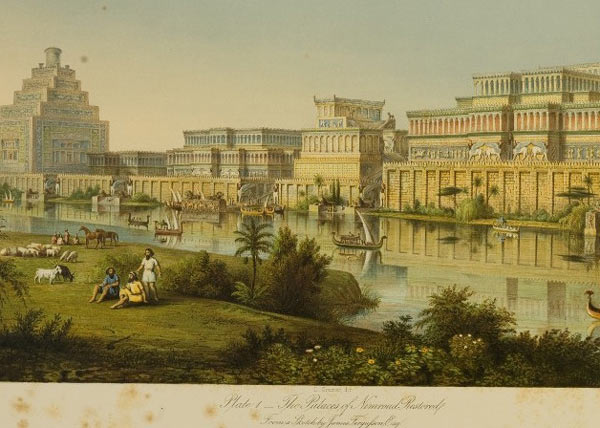 Artist rendering of the Palace at Nimrud in its original condition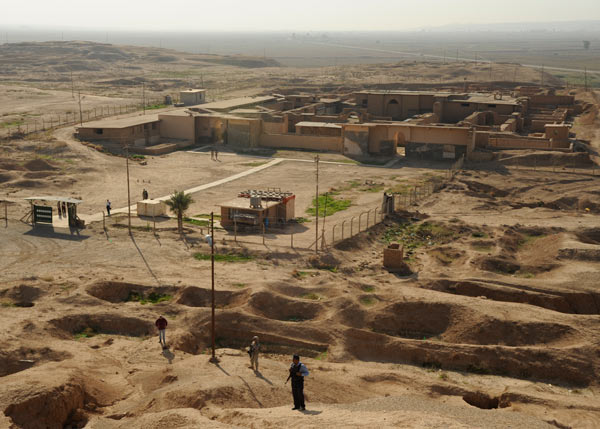 Nimrud archaeological site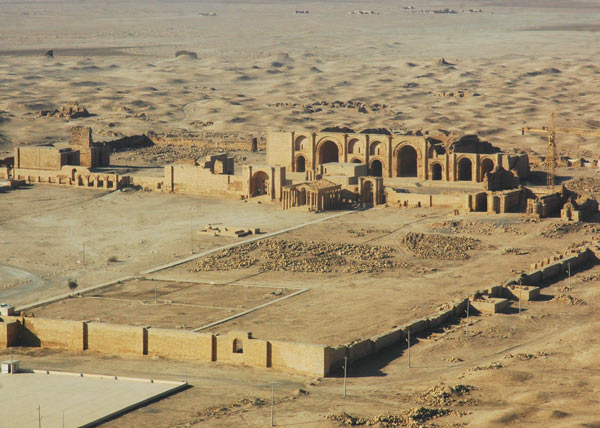 The ruins of Hatra in 2007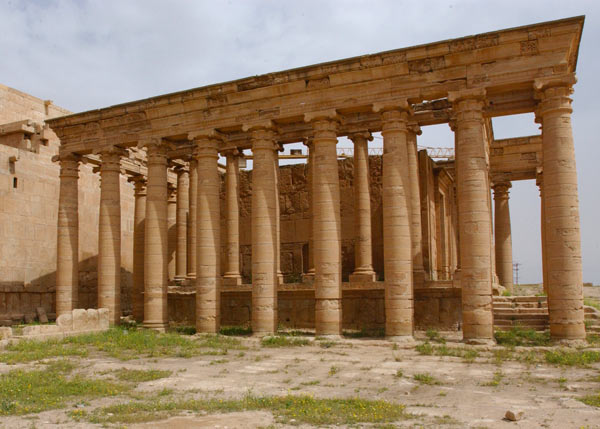 The ruins of Hatra in 2006
DAI Turns to Satellites for Remote Monitoring
In March 2015, international media reported that Nimrud was being methodically destroyed by IS with bulldozers and explosives. People living nearby were said to hear heavy machinery operating at the site. Similar unconfirmed reports from Hatra indicated the stone wall carvings had been vandalized by the group.
Unable to safely inspect the sites in person, DAI opted to rely instead on VHR imagery. This remote monitoring was not new to the DAI team, which first began working with one-meter resolution imagery from the IKONOS satellite in 2003 to monitor archaeological sites in unstable parts of Iraq.
In this process, two images were acquired over the same area on different dates to identify if and where change had occurred, explained Margarete van Ess, Deputy Head of the DAI Orient Division, responsible for the Middle East.
"At that time we developed techniques to differentiate excavations [seen in the imagery] caused by looters and occasional intervention by peasants," said van Ess.
DAI believed these basic analysis techniques could be applied to confirm and assess the severity of vandalism rumored at Nimrud and Hatra. The institute reached out to European Space Imaging to provide archived historical VHR imagery of the two sites as well as new imagery acquired after reports of the IS rampage. DLR, the German Aerospace Center in Munich, agreed to process the images for DAI in support of the project.
Analyzing Multi-Temporal Imagery
Partner in the WorldView Global Alliance, European Space Imaging has direct access to VHR imagery acquired by all satellites currently operated by DigitalGlobe – GeoEye-1, WorldView-2 and WorldView-3. In addition, EUSI maintains a vast archive of imagery collected previously by those and earlier satellites, including IKONOS and QuickBird.
To establish baseline conditions at the two sites prior to the rumored destruction in 2015, European Space Imaging obtained archived cloud-free, 40-cm resolution image data acquired by the GeoEye-1 satellite over Nimrud in July 2011 and Hatra in June 2013. New VHR imagery was then captured with the WorldView-2 and WorldView-3 over the same areas in late March 2015 and again in mid-April.
The DLR Department of Georisks and Civil Security performed the image processing and analysis at its facility near Munich. This department is tasked with creating rapid maps in the wake of disasters for delivery to first responders and public safety officials worldwide.
"For each of the data sets, we co-registered the images [from different] dates in preparation for change detection," said DLR Department Head Prof. Guenter Strunz. "Our analysts visually examined the change detection image sets to see if and where damage had occurred".
Between these two acquisitions of VHR imagery, new information entered the situation. IS released a video on April 11 showing actual bulldozing and detonations at the Nimrud palace. A video of April 3rd also showed what was said to be vandalism of the Hatra stonework with hammers and guns.
Following digital processing at DLR, the DAI team analyzed the imagery. The Hatra images exposed no damage to the architecture of the temples, but this information was considered inconclusive since the video showed carvings on walls being defaced. The VHR imagery could not peer inside the buildings to reveal surfaces of vertical walls.
In Nimrud, however, the imagery clearly revealed damage to the main palace. Until April 1, the destruction was minor and appeared limited to the front entrance of the building. Just three weeks later, however, another image showed the palace reduced to rubble, with surrounding evidence of an explosive blast pattern. Other damage throughout the site was also mapped.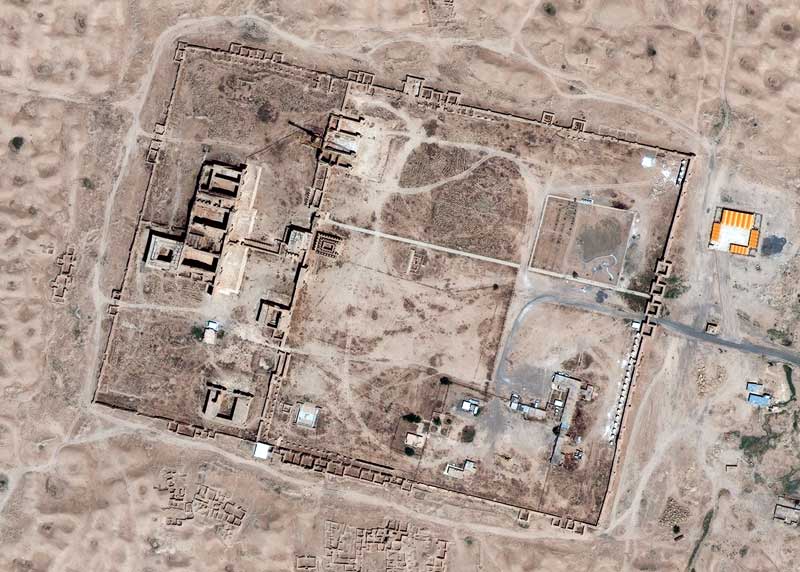 June 2013 | Hatra | GeoEye-1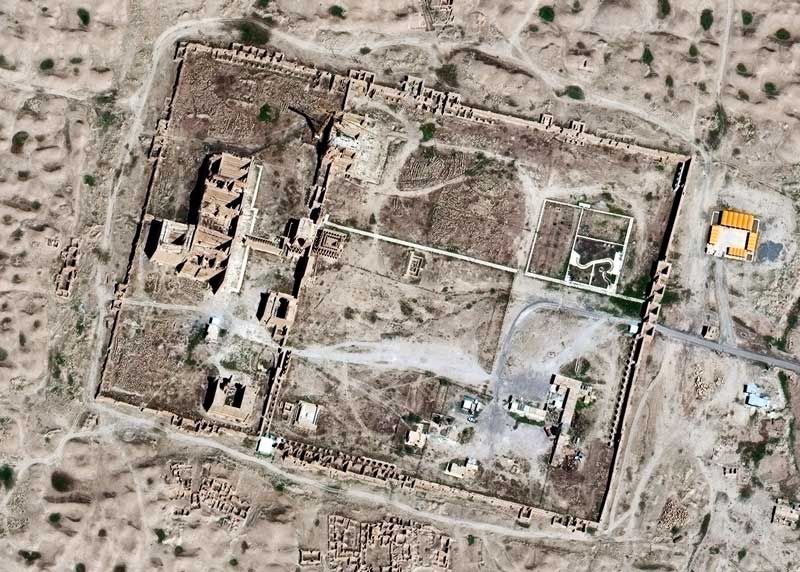 April 2015 | Hatra | WorldView-2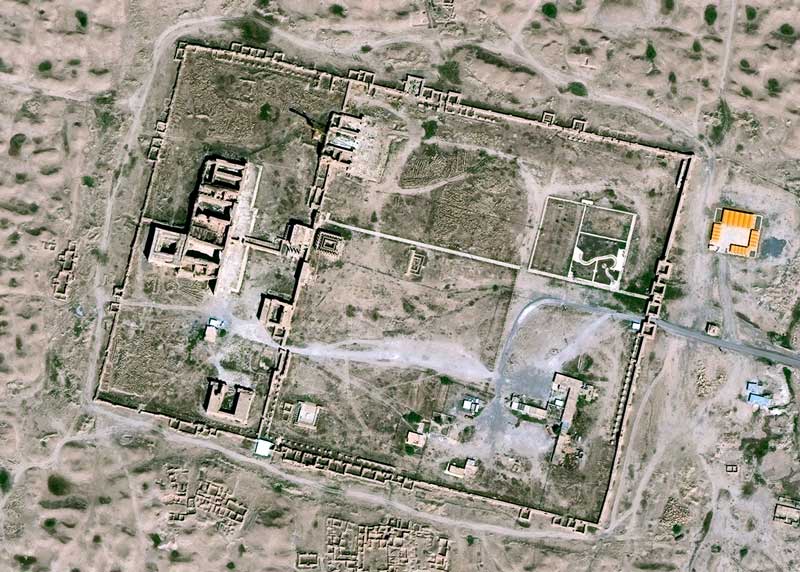 March 2015 | Hatra | WorldView-3
DAI has concluded the VHR imagery sheds light on a disturbing timeline of events at Nimrud. The media first reported destruction in early March. However, the major damage was clearly inflicted on Nimrud after April 1. The archaeologists believe the public outcry caused by the erroneous March media reports actually encouraged IS further to carry out the devastation that until then had just been rumor.
"Without the satellite imagery, we would not have been able to confirm the major destruction took place after April 1," said van Ess.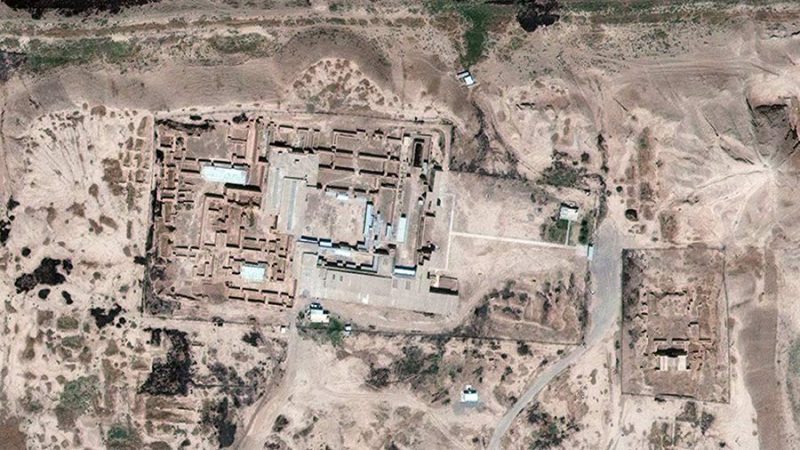 July 2011 | Nimrud | GeoEye-1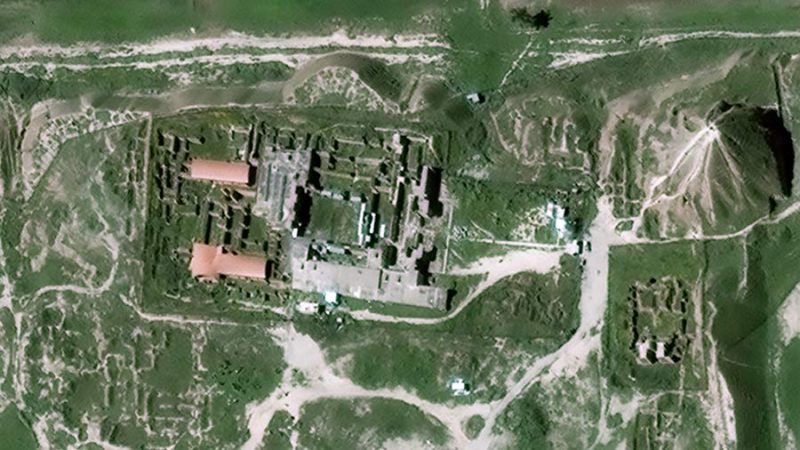 01 April 2015 | Nimrud | WorldView-2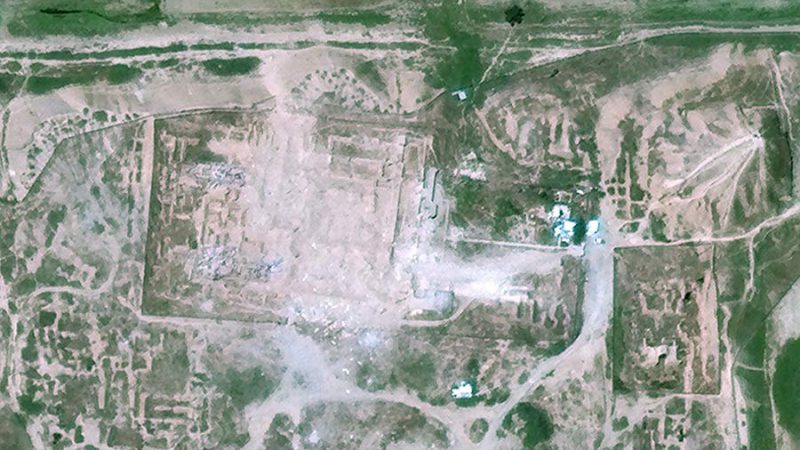 20 April 2015 | Nimrud | WorldView-2
A Solution for the Future
DAI submitted a report on the situation as part of the Iraqi-German initiative at the United Nations to issue a formal condemnation of the wanton destruction at Nimrud by IS. The institute is now working with German institutions to install a permanent program utilizing satellite imagery to continuously monitor other vulnerable cultural heritage wonders in dangerous regions around the world.
Find an effective way to remotely monitor dangerous archaeological sites.
Very high resolution satellite imagery from European Space Imaging.
Reports of damage to UNESCO World Heritage sites were able to be verified.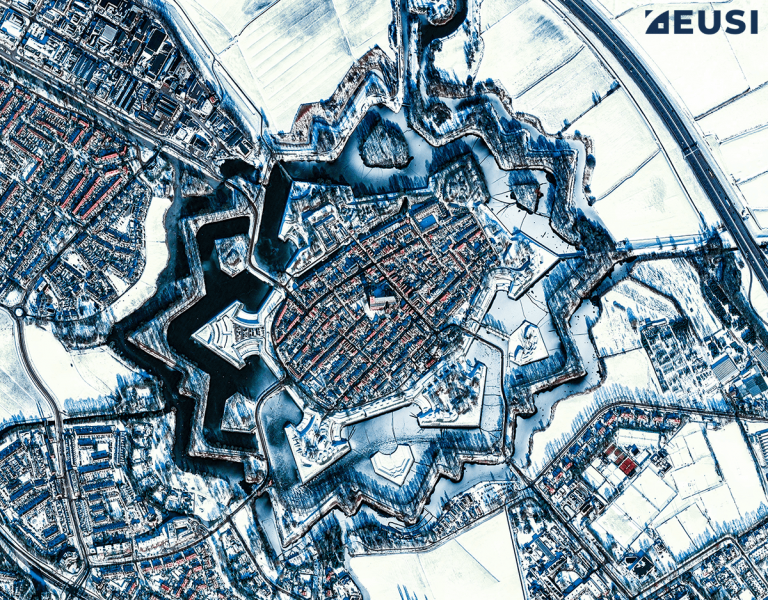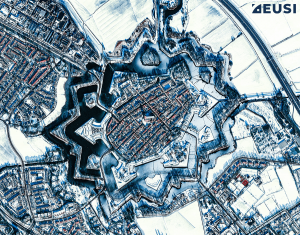 Star forts are not only perfect examples of effective military engineering; they are also beautiful. Let's join us on a fascinating journey through architecture and history – from space. All satellite images in this article were collected by WorldView-3, WorldView-2 or GeoEye-1 at 30–50 cm resolution.
Read More »