A stand-alone decision support system for the identification of military equipment in satellite images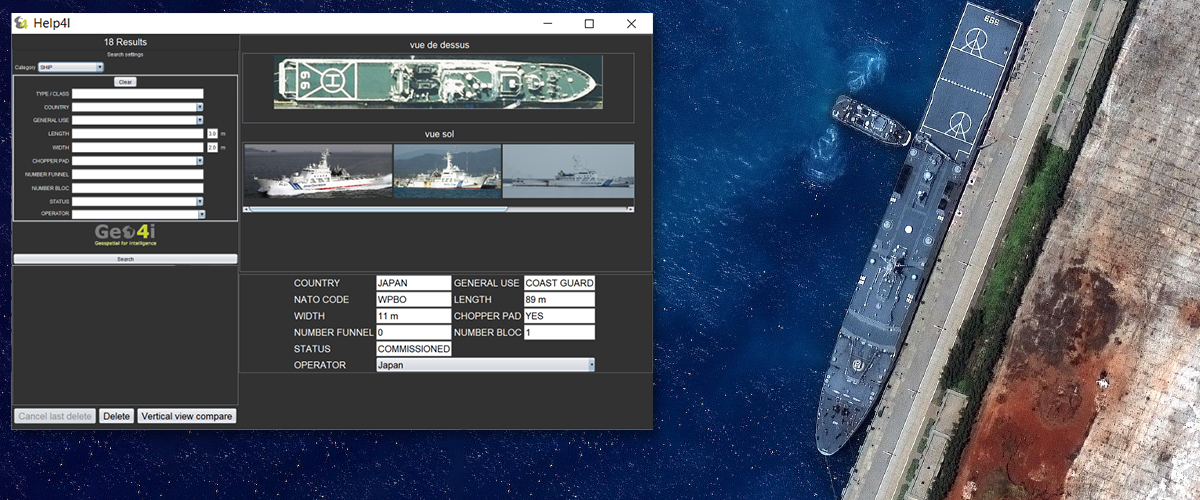 Advancing equipment indentification
Syncs seamlessly with the GeoSpace platform or via plugin with ArcGIS and QGIS
Extensive reference library
Ever-growing and updated equipment database with over 6,000 references
Quickly search the database and drag reference images directly over your imagery
Help4i is a stand-alone automatic object detection tool developed by Geo4i.  With over 6,000 references and plugin compatibility with ArcGIS and QGIS, as well as Geo4i's GeoSpace platform, the tool provides identification of military equipment from satellite imagery, with manual inputs such as length and width. Each image suggestion comes with a top view that can be dynamically compared with the image for 100% verification confidence.
EXPERIENCE HELP4i YOURSELF
Contact our sales team for a live demonstration of this powerful tool.