EUSI and Pixxel Partner to Bring the World's Best Hyperspectral Imagery to the European Market
Munich, Germany, Los Angeles, California, and Bangalore, India – European Space Imaging (EUSI), a leading provider of Very High Resolution (VHR) satellite imagery and Pixxel, a leader in cutting-edge hyperspectral earth-imaging technology have announced a strategic partnership today.
Under this partnership, users will have unparalleled access to the world's most detailed hyperspectral imagery from Pixxel directly through EUSI. Combined with EUSI's capability to build insights and products, the partnership is poised to set a new benchmark in remote sensing applications in the region.
The ever-expanding offering from EUSI solidifies its position as a hub for EO data in the region. With this collaboration, customers can now acquire Pixxel's hyperspectral dataset in addition to world-leading optical and SAR imagery, all from one single source.
"High-quality hyperspectral imagery has been an elusive dataset within the Earth Observation community, and therefore, the opportunities to drastically impact industries across the globe are yet to be realized," said Adrian Zevenbergen, CEO of European Space Imaging. "Pixxel's innovative technology is filling this gap and EUSI is proud to partner with them to help bring the benefits of hyperspectral data to the market and demonstrate our commitment to Europe's agriculture and energy production goals through the use of remote sensing."
"We are thrilled to partner with EUSI to realise Pixxel's vision of building a health monitor for the planet", said Awais Ahmed, co-founder and CEO of Pixxel. "EUSI's confidence in our technology and their rock solid reputation and track record will be instrumental in helping us expand our footprint across Europe and North Africa."
Capturing upto 250 bands at 5m resolution with daily revisit, the unique features of Pixxel's sensors power meaningful change detection across the agriculture, forestry, energy and mining sectors. The sensor characteristics combined with flexible tasking, simplified pricing, and a highly tunable band set selection are what will truly distinguish Pixxel's offering for EUSI customers.
"We are keen to collaborate with EUSI's in-house geospatial experts and their deep network of resellers across the EU to catalyze the education and adoption of hyperspectral data," said Aakash Parekh, Chief Commercial Officer, Pixxel. "Hyperspectral is particularly valuable in its ability to identify species, detect greenhouse gas emissions and measure above-ground biomass and we look forward to bringing these solutions to EU enterprises and governments through this partnership."
With already three hyperspectral satellites in space, Pixxel is now working towards launching 6 satellites in 2024 and 18 further satellites by 2025, aiming to build a comprehensive health monitor for the planet.
Pixxel is a space data company building a constellation of the world's highest-resolution hyperspectral earth imaging satellites and the analytical tools to mine insights from the data. The constellation will aim to provide global coverage every 24 hours and help detect, monitor, and predict global phenomena across agriculture, mining, environment and energy use cases.
Co-founded by then-20-year-olds Awais Ahmed and Kshitij Khandelwal, the space tech startup aims to build a health monitor for the planet by 2025. Pixxel has worked with notable organisations such as the Indian Space Research Organization, NASA JPL, and SpaceX amongst other space stalwarts. The organisation is backed by Lightspeed, Google, Radical Ventures, Relativity's Jordan Noone, Seraphim Capital, Ryan Johnson, Blume Ventures, Sparta LLC and Accenture among others. For more information visit www.pixxel.space or follow Pixxel on Twitter and LinkedIn.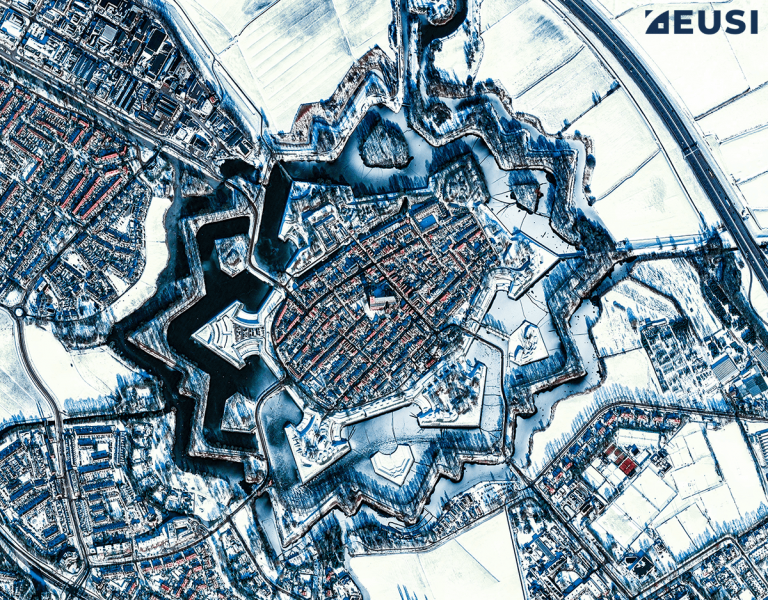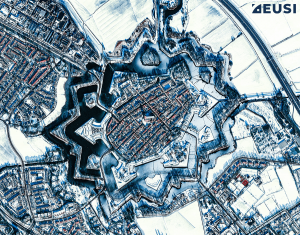 Star forts are not only perfect examples of effective military engineering; they are also beautiful. Let's join us on a fascinating journey through architecture and history – from space. All satellite images in this article were collected by WorldView-3, WorldView-2 or GeoEye-1 at 30–50 cm resolution.
Read More »