European Space Imaging's Optical Satellite Services Help Keep the Seas Safe and Clean
European Union agencies and member states tasked with monitoring Europe's waters can now receive optical satellite imagery within one hour of collection using the near real-time delivery services of the European Maritime Safety Agency (EMSA).
Following an increasing number of requests for optical satellite data, EMSA published an open tender to incorporate optical imagery and derived information products into the EMSA portfolio of services. The 3 year, 1.5 Million Euro service level agreement was won by European Space Imaging European Space Imaging and their subcontractors the German Aerospace Centre (DLR), and signed in June 2013.
The complementary teaming of European Space Imaging and the DLR builds on their experience in rapid response, system engineering, image processing and manual interpretation of optical satellite imagery. With a total of six very high resolution satellites, the service draws upon DigitalGlobe's leading constellation of IKONOS, Quickbird, Worldview-1, GeoEye-1 & Worldview-2 and Imagesat International's EROS-B to fulfil EMSA's imaging requirements.
The service provides access to globally collected satellite imagery where users have the capability to task the satellites and receive imagery and derived products in near real-time (1 or 3 hours) within European waters or under Emergency delivery conditions (24 hours) for the rest of the world.
Adrian Zevenbergen, General Manager of European Space Imaging, commented: "The resolutions and rapid revisits available from the latest VHR satellites mean that optical satellite imagery is now a viable resource for the maritime sector. A combination of local satellite tasking and post processing carried out by the DLR allows us to provide a unique, near real-time service to EMSA and the European member states they serve".
The European Maritime Safety Agency is one of the EU's decentralised agencies. Based in Lisbon, the Agency provides technical assistance and support to the European Commission and Member States in the development and implementation of EU legislation on maritime safety, pollution by ships and maritime security. It has also been given operational tasks in the field of oil pollution response, vessel monitoring and in long range identification and tracking of vessels.
About European Space Imaging
European Space Imaging is a leading supplier of very high-resolution satellite imagery to customers in Europe and North Africa. The company was founded in 2002 and is based in Munich, Germany. EUSI is the only European satellite data provider that operates its own very high-resolution satellite ground station for direct satellite tasking and local data downlink.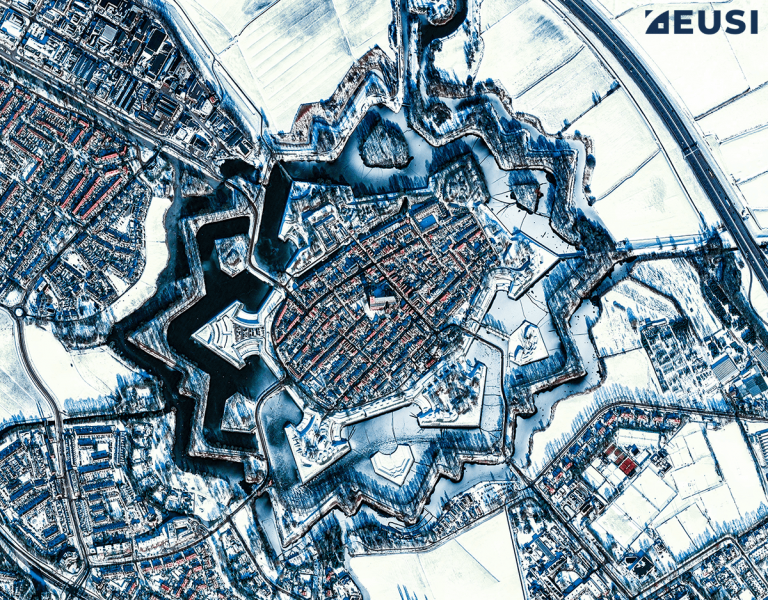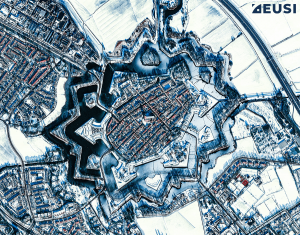 Star forts are not only perfect examples of effective military engineering; they are also beautiful. Let's join us on a fascinating journey through architecture and history – from space. All satellite images in this article were collected by WorldView-3, WorldView-2 or GeoEye-1 at 30–50 cm resolution.
Read More »