Instant access to the highest quality satellite imagery via web-browser or API.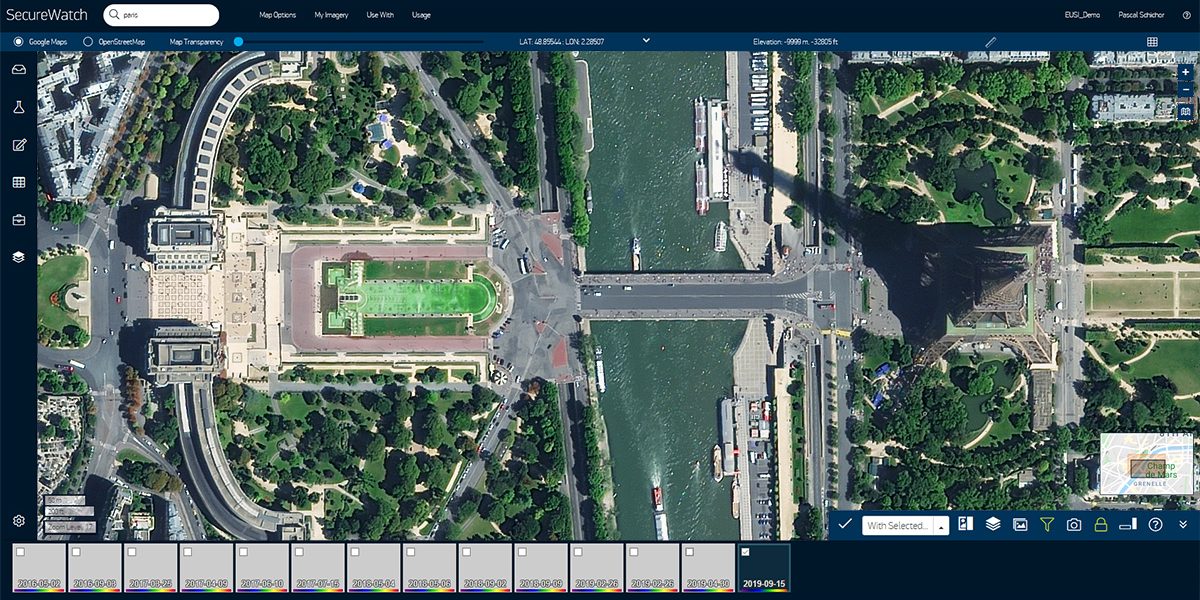 A
new era

in geospatial information
Define areas of interest worldwide including more than 6,000 capitals and metropolitan areas in 30 cm resolution.
Convenient pricing structure so that you pay only for what you use, view or download.
Browse the highest quality imagery, view highly aesthetic mosaics or see change over time.
Instantly stream and download the data you need, easily share with others or integrate into your existing workflow.
A SecureWatch subscription gives you instant access to the best satellite imagery and geospatial data via web browser or API integration; And you don't have to be an imagery expert or have in-house tools.
SecureWatch is designed to make both fresh and archive imagery accessible to anyone who needs it, whether you're concerned with a specific area or the entire globe.
Is securewatch right for your project?
See this powerful mapping tool in action with our interactive demo.