Satellite Imagery for Railway Vegetation Management
True 30 cm Very High Resolution (VHR) satellite imagery is being adopted for railroad companies across Europe in an effort to develop remote sensing methods to more efficiently control vegetation encroaching on the tracks.
Solutions with Satellites
Efficiently controlling vegetation along railroad corridors is one of the biggest challenges facing railway companies around Europe. Fortunately, European Space Imaging offers a remote sensing solution using Very High Resolution satellite imagery. Utilising multispectral stereo imagery, rail maintenance teams can receive maps detailing the height and density of vegetation along rail roads. These maps can be analysed by vegetation management crews or by detection and analytics software.
Find out more from the video below.
Advantages of Satellite Imagery
Satellite imagery data has clear advantages over aerial/drone surveys and manual inspections.
Satellite Imagery can capture a much larger AOI in a single image. This means that you may not need multiple missions for a single length of track.
Satellite Imagery is more affordable than traditional inspection methods. The prices of traveling inspectors and pilots adds up quickly compared to a single order for custom imagery that gets delivered directly to your computer.
Aerial and manual surveys are limited by geography. When tracks lie in close proximity to airports or military installations, approval for aerial surveys become cumbersome or even impossible. Satellites can capture imagery over any area on Earth with virtually no restrictions.
The results from Very High Resolution Satellite Imagery are comparable with other inspection methods, but with significant benefits that lend to a more cost effective and efficient analysis method.
Satellite Imagery Applications in Rail and Utilities
Major rail networks, as well as utilities companies, all around Europe are already utilising the capabilities of satellite imagery. In addition to vegetation control, satellite imagery has applications in asset management, infrastructure inspection, economic impact studies and compliance reporting. From its ground station in Munich, European Space Imaging takes into account real-time weather conditions before directly tasking the world's most advanced satellite constellation: WorldView-1, GeoEye-1, WorldView-2 and WorldView-3. Direct tasking allows the company to minimise cloud cover, increase collection efficiency, enable customer flexibility and shorten delivery times. Furthermore, European Space Imaging offers a historical library of Very High Resolution satellite imagery dating back to 2002 which allows for an incredible array of change detection projects.
The key to useful satellite data is in the sensors. There are many providers in Europe, but as of now, only European Space Imaging can offer True 30cm resolution. This level of detail allows the detection of animals, humans, cars, individual plants, road lines and even a single sheet of paper. To find out more about 30cm data, take a look at our "The Power of 30cm" page.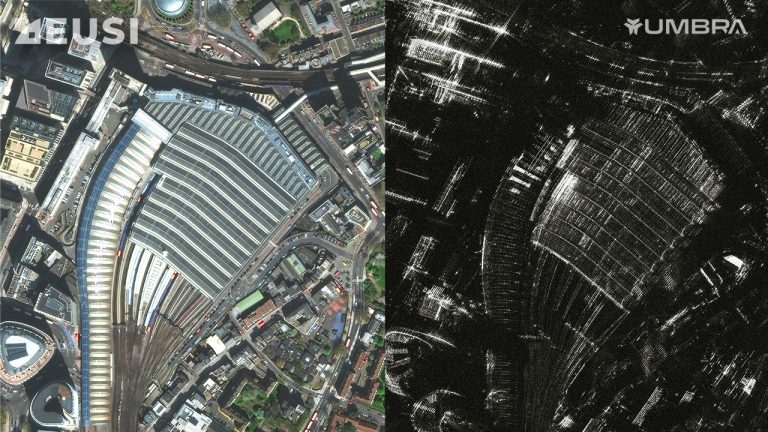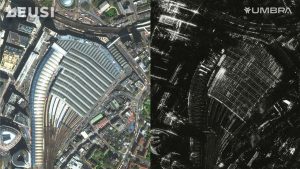 Munich, Germany – European Space Imaging (EUSI), a leading provider of Very High Resolution (VHR) optical satellite imagery, is pleased to announce a strategic partnership
Read More »