Satellite Image Shows Massive Royal Wedding Crowds
Prince Harry and Meghan Markle were married at St George's Chapel in the ground of Windsor Castle on Saturday, and European Space Imaging was lucky to witness the event via satellite.
An estimated 150,000 people turned up to line the streets of Windsor, and they are clearly visible in the very high resolution image captured by the WorldView-2 mission.
They can be seen neatly packed into the courtyard of the chapel, and along the roads the couple drove down after the ceremony: the B3022, Park St, and The Long Walk.
"The very high resolution imagery captured by the WorldView Constellation is perfect for showing crowds of people," said Adrian Zevenbergen, European Space Imaging's Managing Director.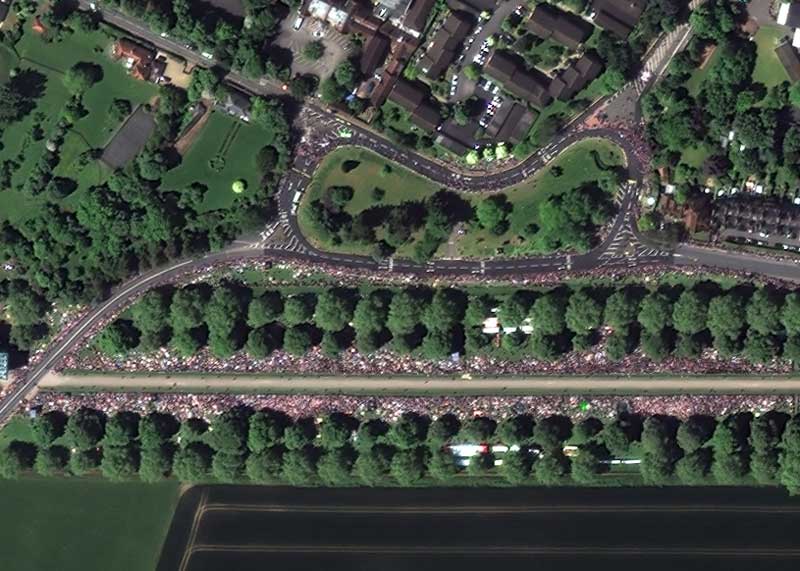 People can be seen walking through the streets on their way to wait at The Long Walk. 19/5/2018 by WorldView-2 © European Space Imaging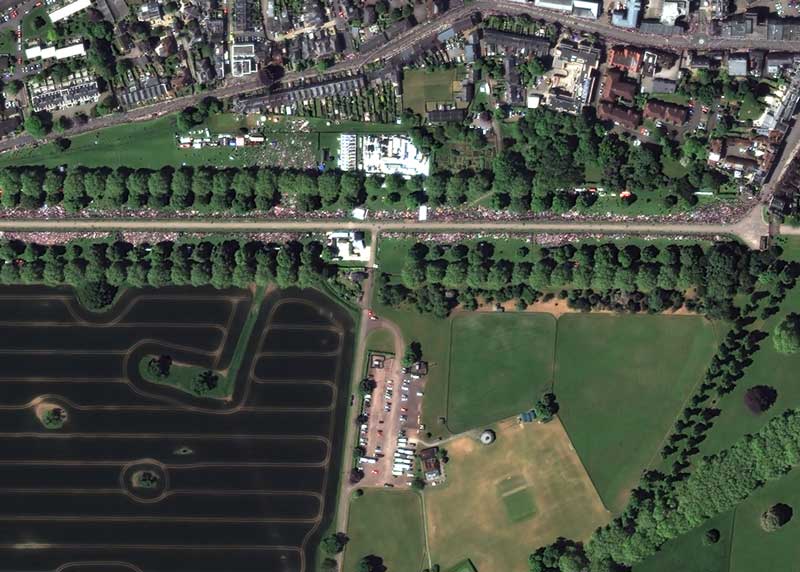 Crowds wait along the length of The Long Walk to see the couple leaving in their car. 19/5/2018 by WorldView-2 © European Space Imaging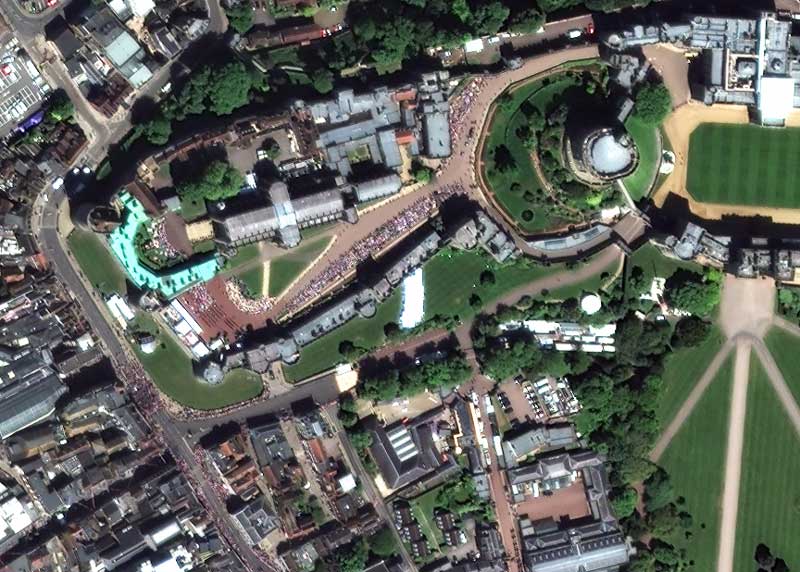 Masses of people and neatly arranged guards wait outside St George's Chapel, Windsor. 19/5/2018 by WorldView-2 © European Space Imaging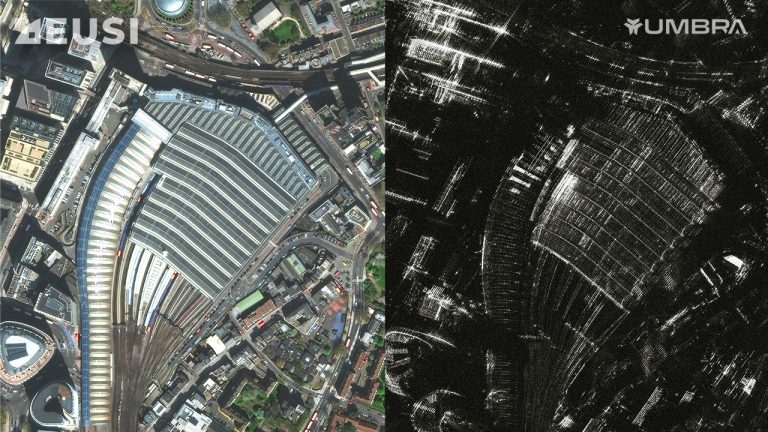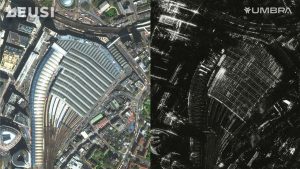 Munich, Germany – European Space Imaging (EUSI), a leading provider of Very High Resolution (VHR) optical satellite imagery, is pleased to announce a strategic partnership
Read More »