The freshest VHR elevation data with urgent delivery so you can get to work immediately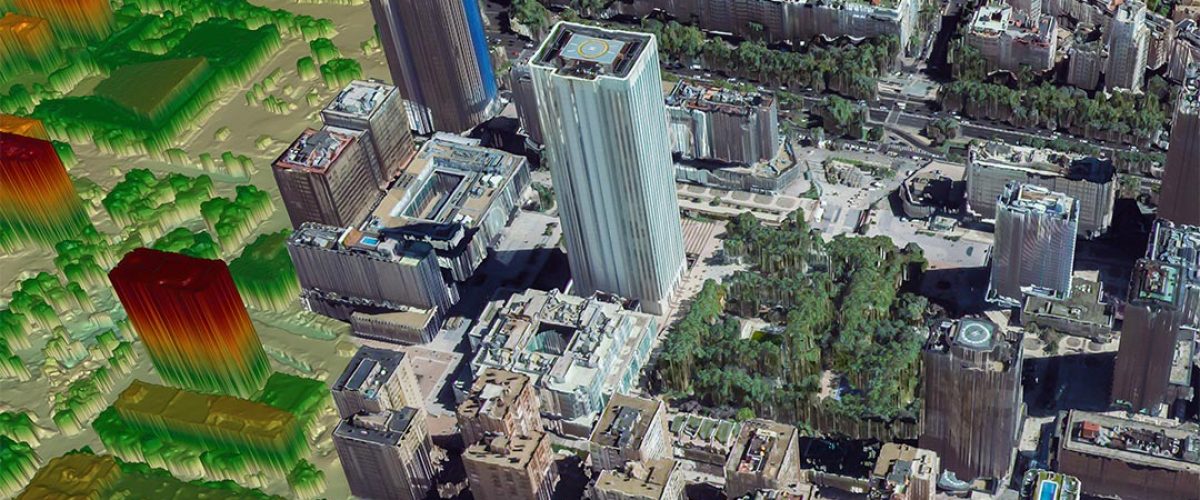 The Most
Up-to-date

Elevation Data
Accurate elevation models containing both DTM and DSM data
Digital Elevation Models are delivered in as little as 24 hours after image collection
30 cm Resolution Textures

The highest quality satellite imagery used as textures on all sides
European Space Imaging has partnered with GAF AG to offer this revolutionary elevation product. With RapidDEM, users can get fresh Very High Resolution (VHR) Digital Elevation Models (DEM) delivered 24 hours after collection.
Utilizing a sophisticated method whereby five VHR stereoscopic images are collected from varying angles on a single satellite pass, European Space Imaging is able to provide incredibly accurate elevation data and the highest quality 30 cm resolution textures to GAF AG, who then builds the 3D model and rush delivers it to the end user.
The ability to deliver up-to-date elevation models has high impact applications for:
GEOINT – Fresh 3D models of critical areas for mission planning and rapid decision making
 
Construction / Infrastructure Planning – When elevation data is old or missing during the site selection process
 
Emergency Management – Post-event 3D models for landslides, earthquakes or mountainous terrain delivered in time for response crews to utilise
See how our imagery fits your project
Download imagery, mapping and 3D product samples.
Demo: Lisbon, Portugal textured model