Powering the future of location intelligence: Earth imaging basics
We've all interacted with imagery of our planet in one form or another. Whether on our mobile devices, televised news coverage, in-dash navigation screens, even gaming platforms – viewing the earth from above has become commonplace.
Technology advancements, largely enabled by cloud storage and compute capabilities, have changed the way we access and interact with geospatial data. Streaming tile services rapidly serve up only the pixels we want to see. Artificial intelligence, computer vision, and machine learning have made it possible to extract information from imagery at scale – supporting novel use cases every day.
These capabilities help us develop a better understanding of our planet and have become critical for business growth, asset security, and disaster response. But how do we capture the geospatial data required to remotely guide autonomous vehicles, analyze coastline changes, or monitor assets? Satellites.
Satellite imagery comes in many forms. Object identification and consumer applications often rely on the highest spatial resolution imagery available. Through use of DigitalGlobe's WorldView constellation, European Space Imaging is able to deliver 30 cm resolution imagery – the highest resolution available from a commercial satellite. At that resolution you can not only count cars from space – but identify direction of travel and vehicle type. Just as with resolution, positional accuracy is critical for applications such as autonomous vehicles, asset tracking and monitoring, and object identification. European Space Imaging's industry leading accuracy is able to pinpoint the location of its imagery to within less than 5 m of its known location on earth. Balancing these unique capabilities with frequent revisit and looking beyond the visible light spectrum, opens a world of opportunity.
These advances in satellite imagery have enabled critical change detection applications for everything from environmental and population shifts to illegal structure identification and military mobilization. Frequency of collection keeps our navigational apps up to date. Elevation data (3D models) and building footprints provide crucial information for regulated industries, map-based consumer services, and global development organizations. Benefits of these advances transcend almost all industries.
It gives a whole new meaning to the phrase, a picture is worth a thousand words. A single satellite image contains vast amounts of information that can be used for various purposes. We refer to this information as geospatial big data, and geospatial big data is what transforms satellite imagery into actionable location intelligence . Even if you haven't heard of location intelligence, it's likely you're already using it.
But not all commercial satellite imagery is equal. Different spatial, spectral, and temporal resolutions provide different types of information. From acquisition to analysis, we've developed a foundational video series to help you understand these differences and get a better idea of what your potential applications may require.
This article was written by Josh Winer, DigitalGlobe Senior Sales Manager as part of the Earth Imaging Basics Series. To see the original article, click here>>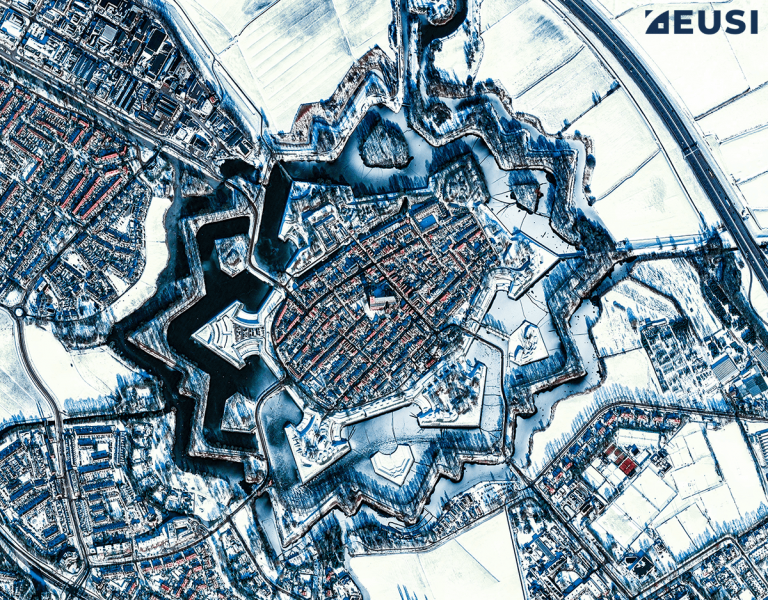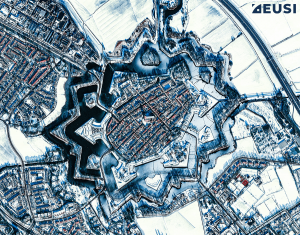 Star forts are not only perfect examples of effective military engineering; they are also beautiful. Let's join us on a fascinating journey through architecture and history – from space. All satellite images in this article were collected by WorldView-3, WorldView-2 or GeoEye-1 at 30–50 cm resolution.
Read More »