European Space Imaging Renews Contract With Maxar Technologies To Provide Europe With The World's Best Resolution Commercial Satellite Imagery
European Space Imaging and Space Imaging Middle East have extended their ongoing contract with Maxar Technologies, provider of comprehensive space solutions and secure, precise, geospatial intelligence, to continue their longstanding partnership of acquiring and supplying Very High Resolution satellite imagery to Europe, North Africa and the Middle East.
European Space Imaging have been acquiring satellite imagery from Maxar satellites since 2003 through their multi-mission ground station at the German Aerospace Centre. This renewed agreement will see the company expand on previous investments to upgrade the ground station. New upgrades will include the tasking of the upcoming Legion satellites with near real-time provision, as well as improving delivery times of currently orbiting satellites.
"This partnership is key to providing European and North African customers with the highest quality satellite imagery data at unparalleled efficiency in the collection and delivery process." said Adrian Zevenbergen, Managing Director of European Space Imaging. "With Maxar's WorldView Legion satellites set to launch and the planned upgrades to our ground station at the German Aerospace Centre, we at European Space Imaging look forward to new business opportunities that will benefit both our team and the Earth Observation community as a whole."
Installation of the ground station is scheduled for mid-2022 at the latest. This upgrade will allow for tasking WorldView Legion satellites and the direct reception and processing of data once in service (launch window of May 15 – June 13 has been secured), as well as heritage data from the current WorldView constellation. Furthermore, it will significantly improve near real-time processing and delivery times for all satellites, getting the data into the hands of the user with unprecedented speed. Maxar's combined constellation will provide revisit rates of up to 15 times per day for monitoring missions, increasing not only capacity, but also access to 30 cm resolution for customers.
"This enduring alliance between Space Imaging Middle East, European Space Imaging and Maxar Technologies has been fundamental to the success of all parties involved for many years, and we are very pleased to see it extended further" said Maitha Juma, Chairperson of Space Imaging Middle East and European Space Imaging "Together, our companies provide the most advanced geospatial data and services both regionally and globally."
In addition to collecting imagery over Europe and leveraging the extensive Maxar archive for their customers, European Space Imaging will continue to offer innovative Maxar products such as 15 cm HD, SecureWatch, Analysis Ready Data (ARD) and a range of 3D products and tools.
"We're delighted to continue one of our longest and most important partnerships in this region," said Tony Frazier, Maxar EVP and General Manager, Public Sector Maxar Earth Intelligence. "This agreement ensures European and Middle Eastern customers will have access to the highest quality satellite imagery and innovative products, such as our 15 cm HD imagery. We are pleased that customers in Europe, Northern Africa and the Middle East will soon be able to take advantage of WorldView Legion's game-changing capabilities."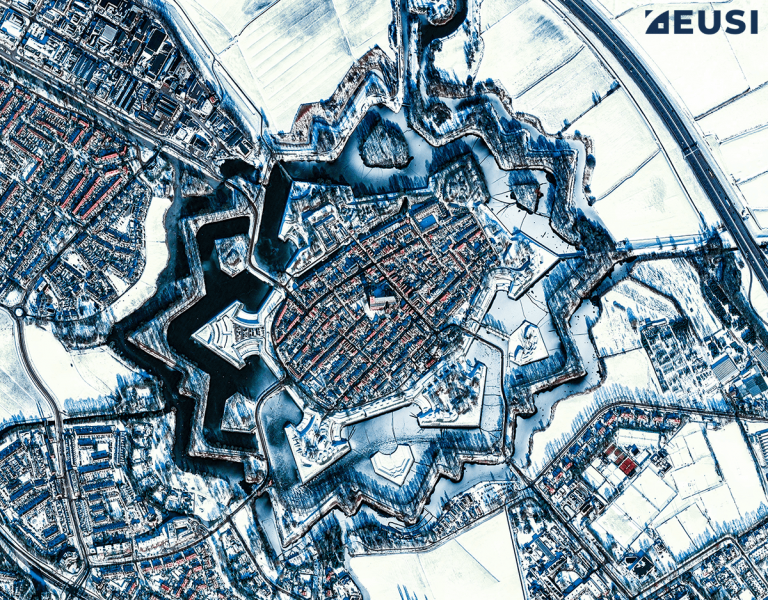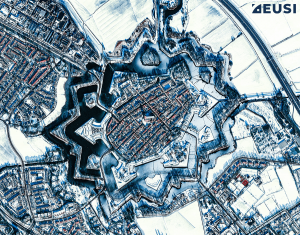 Star forts are not only perfect examples of effective military engineering; they are also beautiful. Let's join us on a fascinating journey through architecture and history – from space. All satellite images in this article were collected by WorldView-3, WorldView-2 or GeoEye-1 at 30–50 cm resolution.
Read More »