European Space Imaging and Airbus partner to provide EMSA with best-in-class satellite imagery service
The European Maritime Safety Agency (EMSA) has awarded European Space Imaging (EUSI) and Airbus a 24 month contract for the delivery of the Very High Resolution (VHR) optical satellite imagery. The integrated service ranked number one among a strong field of competitors to provide all data sets, further evidencing both companies position as European industry leaders of 30 cm resolution imagery.
EMSA relies on optical satellite images as part of its maritime surveillance services to the European Commission and Member States to support a number of functions in the maritime domain such as safety, security, environmental monitoring, and law enforcement. The current framework awarded to EUSI and Airbus will have the possibility to be renewed for two additional periods of 12 months each.
To fulfil EMSA's imaging requirements, Airbus will be supplying imagery collected by SPOT,  Pléiades and Pléiades Neo satellites, whilst EUSI will be supplying imagery from the current Maxar satellite constellation, the new Maxar WorldView Legion satellites once on orbit, , as well as other value-added services. Leveraging the satellites' respective ground stations, the data will be delivered in near real-time to EMSA, enabling fast response times and critical insights to decision makers.
EUSI and Airbus are European satellite imagery providers offering true 30 cm satellite data downlinked in Europe. The resolutions and rapid revisit rates from the integrated service operated by Airbus and EUSI are a game changer to the maritime sector and will ensure a high level of maritime domain awareness is maintained, thus keeping our seas safer.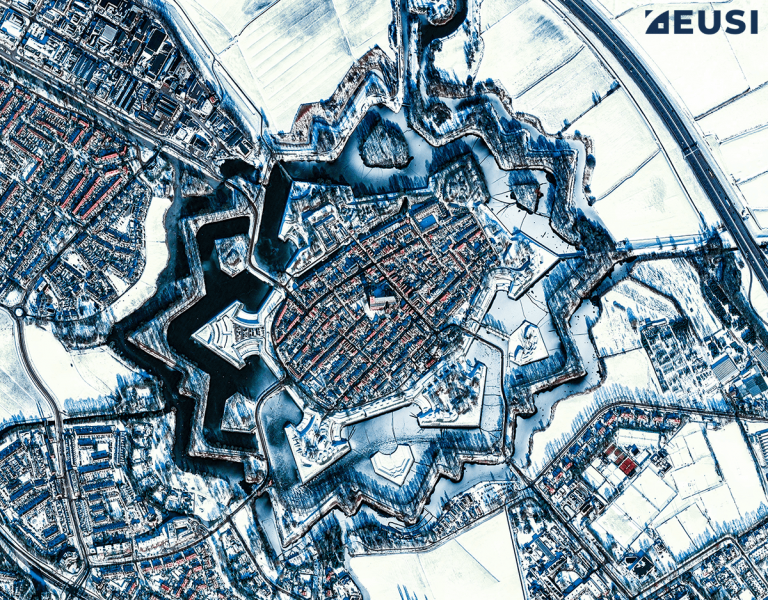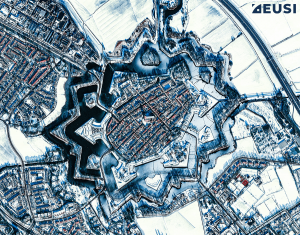 Star forts are not only perfect examples of effective military engineering; they are also beautiful. Let's join us on a fascinating journey through architecture and history – from space. All satellite images in this article were collected by WorldView-3, WorldView-2 or GeoEye-1 at 30–50 cm resolution.
Read More »